Get on Board with The Leadership Foundry
Date: EVENT POSTPONED
Time: TBD
Location: Wilkinson, Barker, Knauer LLP 1800 M Street, NW, Suite 800N, Washington, DC 20036
The Leadership Foundry and WIT are passionate about increasing the number of women on corporate boards in our region. We invite you to Keep the Conversation Going. Come and hear our distinguished panel discuss: finding their first board position; their experiences serving on the board; the challenges they faced and how they overcame them; the benefits to companies with women serving and why boards need diversity to succeed.
There will be networking before and after the address. The registration fee includes wine, beer, beverages and hors d'oeuvres. The location is Metro accessible.
Cost: WIT Member: $75.00; Non-WIT member: $90.00; On-site: $100.00
Panelists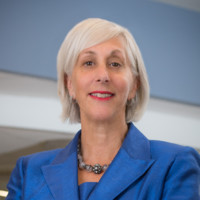 Susan B. Chodakewitz
President & CEO, Nathan Associates, Inc.
linkedin.com/in/susan-chodakewitz-8026424/
Susan B. Chodakewitz is a highly recognized and accomplished Senior Executive with a proven track record of turning around, building and growing businesses.
In May 2015, Ms. Chodakewitz joined Nathan Associates Inc., a private international consulting firm supporting a wide range of commercial and public sector clients in the U.S. and internationally, as President and CEO. In this capacity, she is restructuring, rebranding and repositioning the firm to promote growth, diversification of offerings and clients, and refresh the corporate culture. Ms. Chodakewitz serves on the Nathan Board of Directors, and is Chair of the Board of Nathan London, a subsidiary of the firm. Previously, Ms. Chodakewitz was the President of Tetra Tech AMT (AMT), a wholly-owned subsidiary of Tetra Tech, which served as the aviation management and information technology arm of an over $3.0 billion engineering services firm.
Prior to her selection as AMT's lead executive in November 2006, Ms. Chodakewitz held a series of increasingly responsible executive positions at SAIC, including Senior Vice President, where she managed the strategic and daily operations of a $185 million business unit and directed key consulting areas. She also spent almost ten years at Booz, Allen & Hamilton, supporting a wide range of clients.
Graduating with honors from Lehigh University in International Relations and Russian Studies, Ms. Chodakewitz holds a Master of Arts degree in Russian Studies from Columbia University. She also attended the Executive Management Program at the University of Chicago. Ms. Chodakewitz has done PhD-level coursework at the George Washington University.
Sue W. Cole
Managing Partner,Sage Leadership & Strategy, LLC
linkedin.com/in/suewcole/
Sue is well known throughout North Carolina for her leadership as a financial services executive and community leader. She is currently Managing Partner of SAGE Leadership & Strategy, LLC, a boutique advisory firm for strategy, leadership development and corporate governance services that she started in 2011. She has over 35 years of experience in the financial services industry, including corporate lending and wealth management. Prior to founding SAGE, she was a Principal with Granville Capital, Inc., a hedge fund of funds investment firm, for five years. Sue served as the Regional CEO for the Mid-Atlantic Region of United States Trust Company, N.A., where she was responsible for the overall strategic direction, growth and leadership of five offices in North Carolina, Philadelphia and Washington, D.C. She also served as President of North Carolina Trust Company, the predecessor to U.S. Trust Company of North Carolina. Early in her career, she was a Senior Vice President at NCNB, where she headed up Corporate Banking Services in the Greensboro area and also managed the retail branch system.
Sue currently serves on the Board of Directors of Martin Marietta Materials, a NYSE aggregates company and served as the Chair of the Compensation Committee as well as the Nominating and Governance Committee. She also serves on the Board of Directors for the National Association of Corporate Directors, Biscuitville, Inc., and the Greensboro Science Center and currently serves as Chair. She previously served as independent Chair of Biscuitville, Chair of United Way of Greater Greensboro, President and founding Director of NACD Carolinas Chapter, member of the Board of Governors for the Center for Creative Leadership and past Chair of the North Carolina Chamber as well as the Greensboro Chamber of Commerce. Sue received a B.S. degree in Business Administration from the University of North Carolina at Greensboro where she subsequently also earned a Master of Business Administration.
Moderator
Susan M. Swain
Co-CEO and President C-SPAN
linkedin.com/in/susan-swain-1853969/
In March 2012, Ms. Swain was named co-CEO and President of C-SPAN, a multichannel national distributor (TV, radio, internet) of public affairs content. She had served as President and Co-Chief Operating Officer of C-SPAN since December 2006.
Prior Professional Experience
Ms. Swain has been with C-SPAN since 1982.
Committee Membership
Ms. Swain is a member of the Nominating and Corporate Governance Committee and Audit Committee for Discovery Channel.
Other Directorships
Ms. Swain also serves as a director of the C-SPAN Education Foundation and as a member of the Executive Committee of the National Press Foundation. Ms. Swain served as a director of The Talbots, Inc. from 2001 until The Talbots ceased to be a public company in 2012. Ms. Swain was Chairperson of The Talbots' Corporate Governance and Nominating Committee and was a member of its Audit Committee. She was appointed at its Lead Independent Director in May 2010.
Education
Ms. Swain holds a bachelor's degree in communications from University of Scranton (PA). She served as a trustee of the University for six years and in 1999, the school awarded her an honorary doctorate.
Event Sponsor