Applications are now open for the 2021 Program. Deadline is June 30, 2021. View the slides from our April 2021 webinar to learn more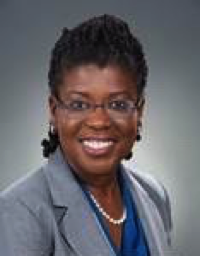 Senior Executive with over 25 years of financial management experience across multiple business environments. Combines strategic and tactical financial expertise with strong qualifications in opportunity identification, business development, general operations and P&L Management. Proven record of reversing financial declines and capturing cost reductions through process redesign and performance management. Experience in mergers & acquisitions on both the buy and sell side and leading successful post-merger integration efforts.
Describe your industry experience:
Over 25 years experience in the Government Contracting space; working with small start up to middle market firms.
Extensive experience and contacts in the mergers and acquisition community.
Describe your functional experience:
Responsible for accounting operations and external financial reporting, financial planning and analysis, budgeting and forecasting , pricing and cost strategy, human resource management, contracts management, government audit compliance and risk management
Responsible for identifying and managing merger and acquisition activities including target analysis, due diligence, negotiations and all integration activities.
Describe your key business transactional experience:
Involved in four (4) strategic acquisitions where I led the development of the Letter of Intent, working with counsel in developing and negotiating the Stock Purchase Agreements as well as leading post integration efforts. Transaction sizes ranged from $2.5 Million to $50 Million.
Led accounting system conversion at various companies – Deltek GCS Premier, Quickbooks, and Unanet.
Responsible for set up and operation of 2 overseas operations; Dubai, UAE and New Dehli, India.
Turned around a non profitable, privately held Government Contracting firm within 14 months
Current Board Positions:

STEM for Her, Treasurer
sbLiftOff, LLC, Board of Advisors
What is the most important skill you bring to a corporate board?
Carole brings extensive experience in both small and large, public and private organizations working in the finance and accounting arena. I have strong business acumen and sound judgment in navigating through difficult situations. I am a pioneer and have the ability to see the big picture and/or end result. Having managed companies through various stages of development, I am ready to take on tough issues and work through conflicts while being respectful and inspiring team collaboration. With my undergraduate degree in Applied Mathematics and Statistics and MBA degree with a concentration in Finance and Accounting, makes me an ideal candidate to serve on the audit or compensation committee.